FCA held See You at the Pole this morning. Thanks to all who made it!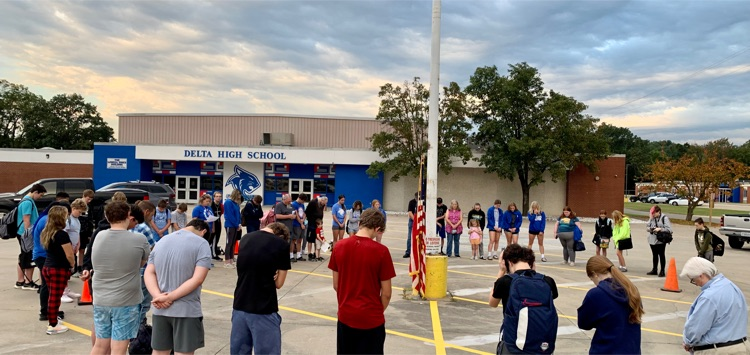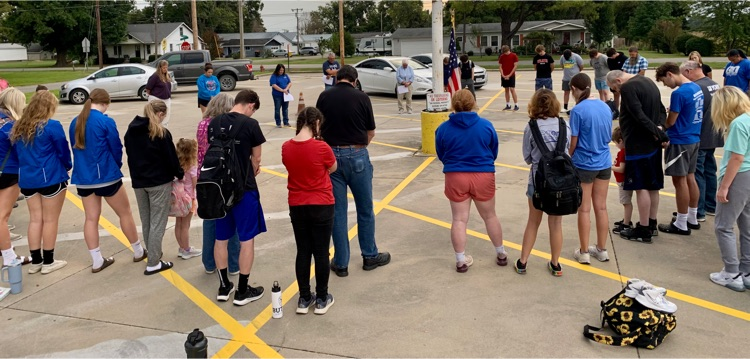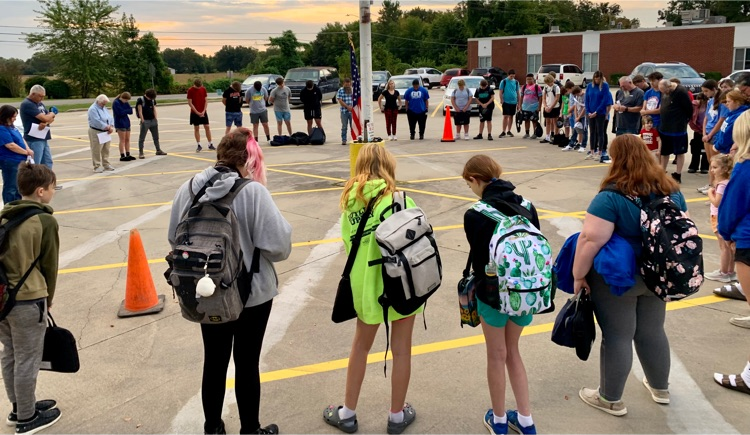 Congratulations to Delta FFA members Addison Nichols and Ryan Glenzy on showing their market hogs at the SEMO District Fair and receiving Blue ribbons on all four! Way to Go!!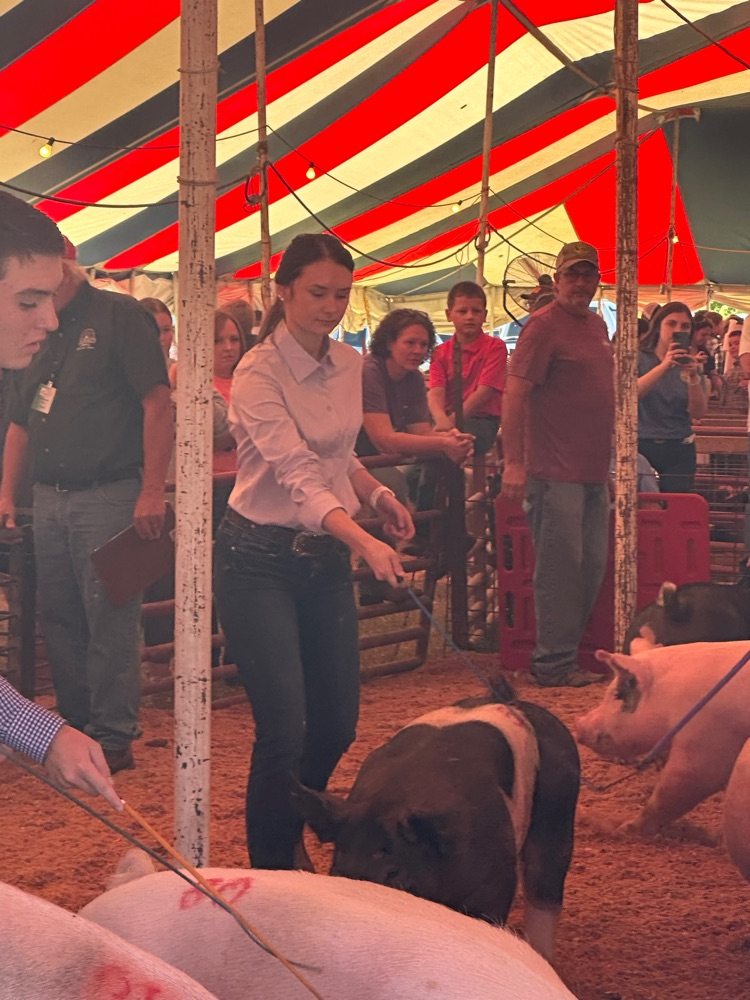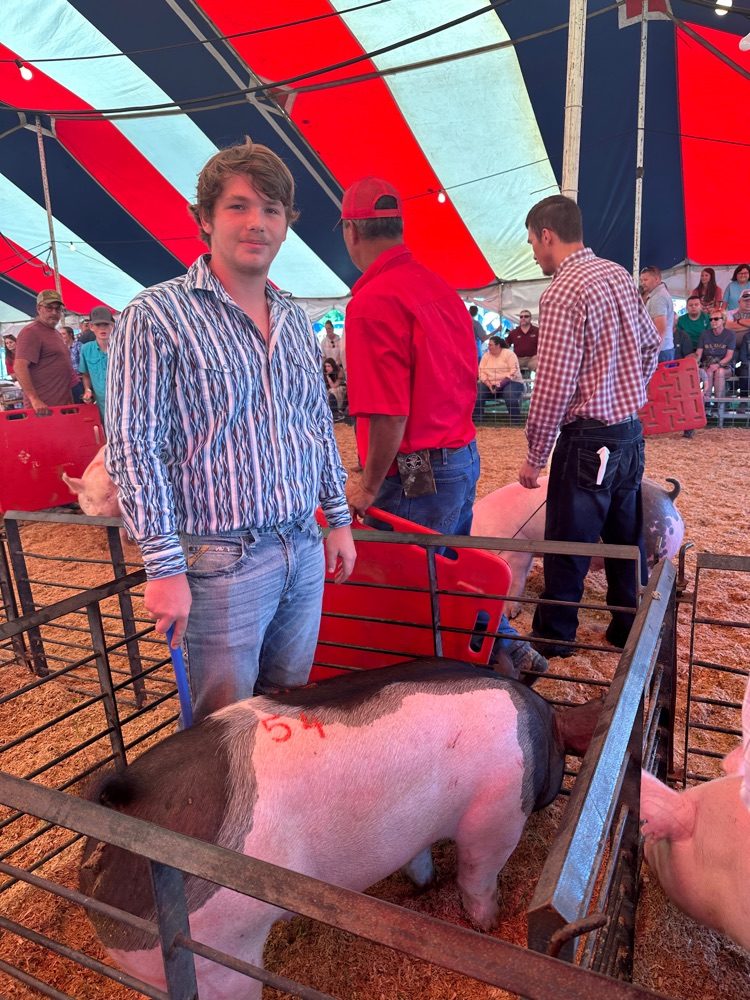 Congratulations to Delta FFA member Josh Swain on his Blue Ribbon quality soybeans and corn exhibited at he SEMO District Fair! Good Job!!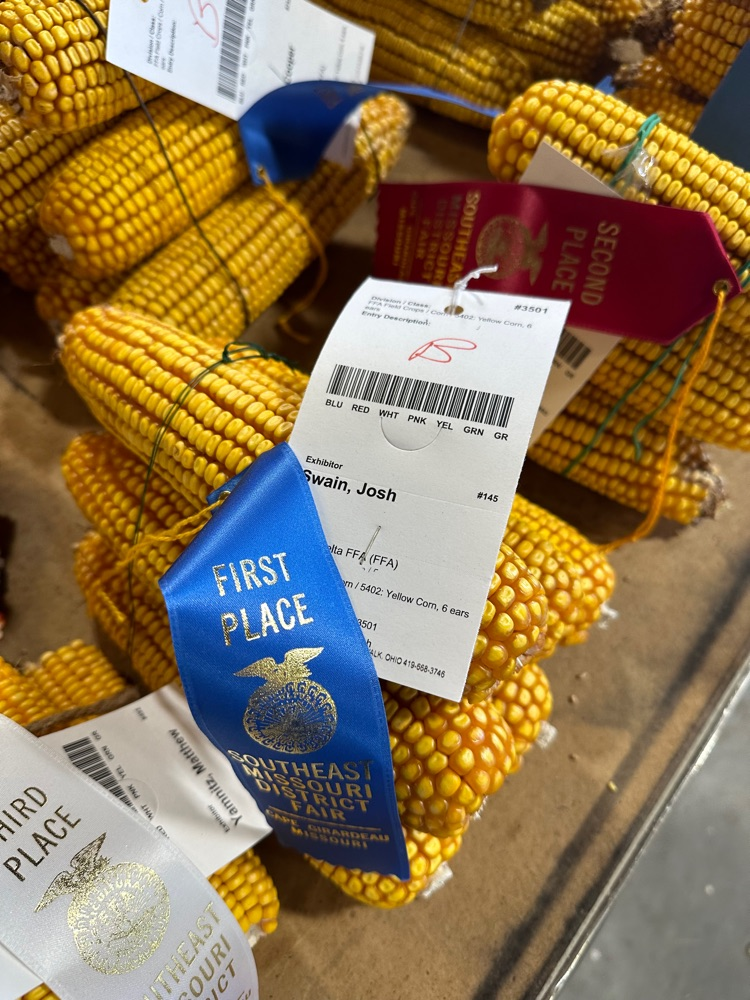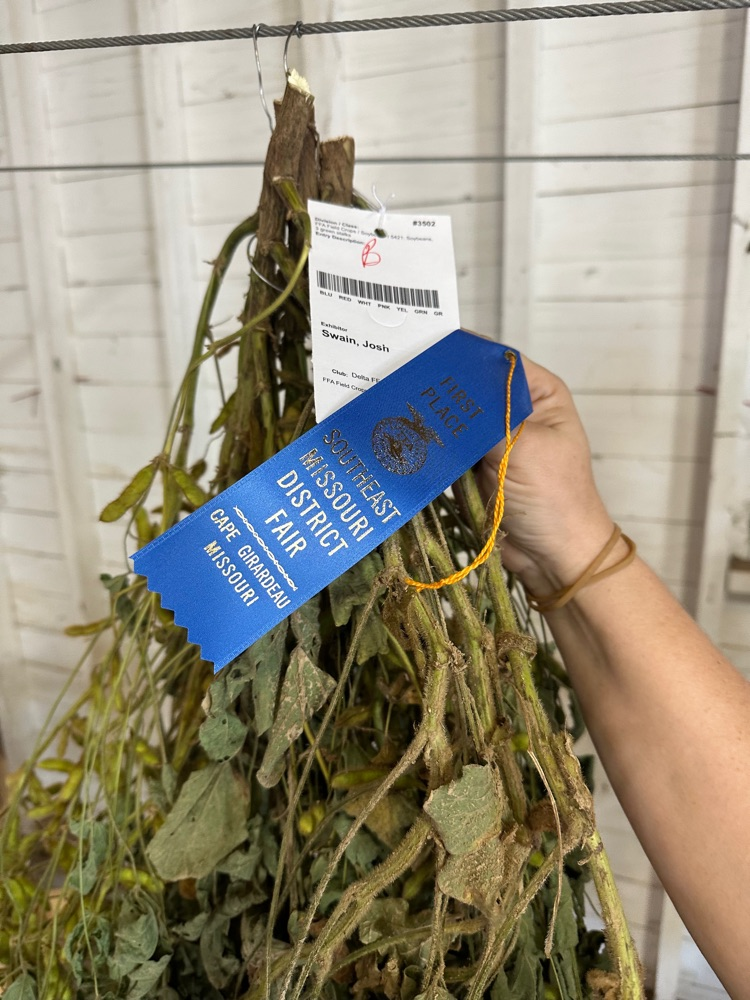 A Huge Thank You to MO FFA State Vice President Wyatt Hendley, and Delta R-V's own Roberta Grojean and Barbara Swindell for volunteering to judge the SEMO District Fair 4-H/FFA Public Speaking Contest. All three did an excellent job and are very much appreciated! Thank You!!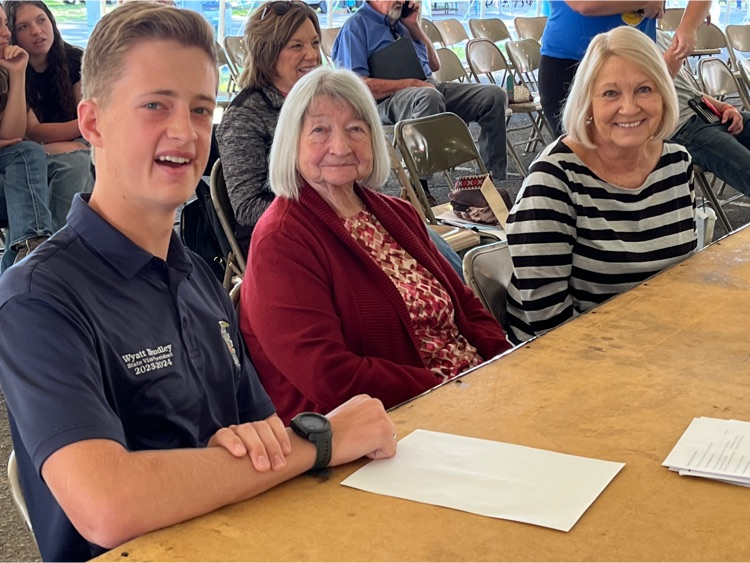 The Walk to End Alzheimer's is Saturday October 21st. To get a walk shirt, turn in $20 or more by Oct. 2nd. You can turn in money up to Oct. 20. Forms are outside Mrs. Nash's door.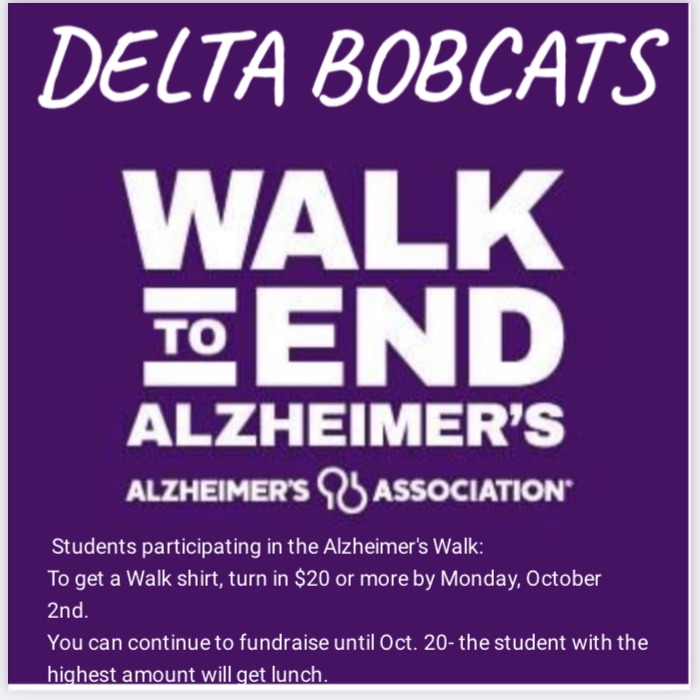 Big news! We're excited to launch a new 3yr old program at Delta on Oct 16, 2023. This play-based program will nurture academic, social & emotional skills. Specially trained teachers will focus on promoting independence, curiosity, creativity & confidence through defined learning centers. Registration is now open for children who turn 3 by 8/1/23. Program hours are M-F, 7:30-3:06. Transportation required. Potty trained required. Providing an enriching preschool experience allows children to flourish. We look forward to welcoming our youngest students! Contact us to learn more and register 573-794-2500. Space is limited!
The college rep for SEMO will be at the school during 4th hour on Wed. Sept. 27th. We currently don't have any juniors or seniors signed up to meet with her. Juniors & Seniors please sign up if you would like to attend. If there is no one signed up by the end of the day on Sept. 26, we will cancel the visit.
SEMO is hosting an open house at The Holland College of Arts and Media at the River Campus on Sept 26 at 6pm! The evening will consist of: Meeting the Faculty & Staff, Exploration of the Crisp Regional Museum, Dinner from the SEMO Dining team, & Watching a Dress Rehearsal for Head Over Heels. Register at
https://visit.semoadmissions.org/event/142287
Brooke Lockhart, our SEMO representative, will be having College Conversations at the Cape Girardeau Public Library on Sept 25 6:00-7:00 & Oct 30 6:00-7:00. The goal of these nights is to showcase the importance of a college degree & anyone is welcome. You can register to attend at
https://visit.semoadmissions.org/event/398155
.
Starting Monday, September 25 buses for Route 1 & Route 3 (Mr. Hutson & Mr. Weber) will be picking up students about 5 minutes earlier in the mornings.
OCT 28 ACT The deadline to register for the October 28 ACT is Friday, September 22. To register go to act.org. First time registration takes about 45 minutes. Fee waivers, which make the ACT free, are available to 11th & 12th graders who receive free or reduced lunches. Ask the counselor for more details.
FCA reminder-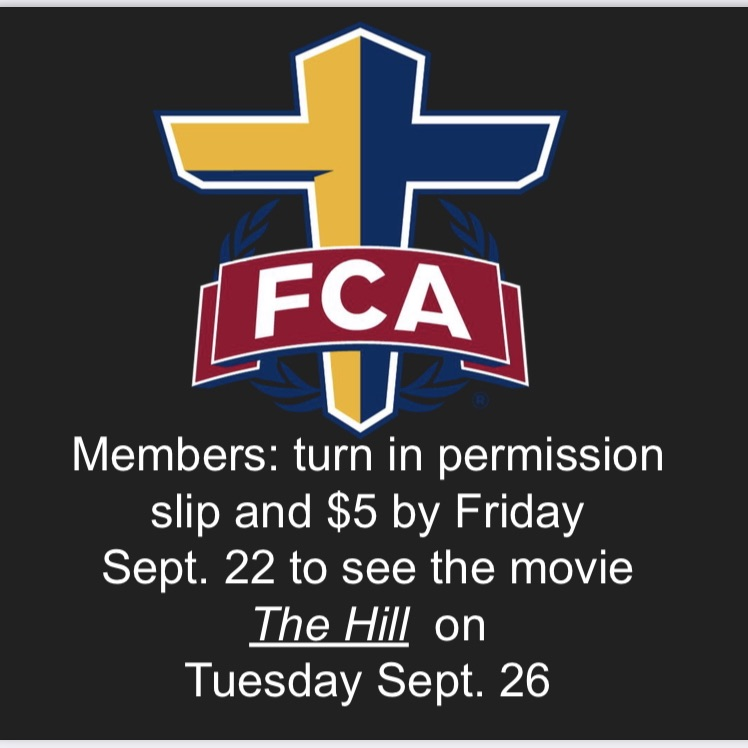 MISSOURI CLOSE THE GAP GRANT The Missouri Department of Elementary and Secondary Education (DESE) is offering a one-time grant of up to $1500 to families for reimbursement of allowable education expenses. The information for how to sign up and what you need to do to apply for the money is available on the DESE website at
https://dese.mo.gov/
FCA will be going on a field trip to Marcus Theaters to watch The Hill on Tues., Sept. 26 from 5:30 – 8:45pm. Please turn in your form and $5.00 to Mrs. Nash by Fri., Sept. 22.
Mrs. Elfrink & Mr. Nichols will be meeting with all seniors & their parents at 5:30pm on Sept 27th in Bobcat Academy. Topics covered will include upcoming events, graduation details, scholarship information, college & technical school applications, military options, ACT testing & a question & answer session.
The college representative for SEMO will be at the school during 4th hour on Wednesday, September 27th. Juniors and seniors who would like to attend will need to sign up on the sheet outside the counselor's office by the end of day on September 26th.
The Bobcat Store is open tonight until 7. Come support our junior high girls and stop in to pick up your Bobcat merchandise
Scholarship info for seniors was put in the senior mailboxes outside the counselor's office. Upcoming deadlines: QuestBridge National College Match deadline Sept. 26 questbridge.org; Coca-Cola Scholars Program deadline Oct 2
https://www.coca-colascholarsfoundation.org/apply/
; Heisman HS Scholarship deadline Oct 17 heismanscholarship.com
Join Pep Club by October 1st. Only $5! Includes t-shirt, popcorn, ice cream, pizza and a lot of fun! You can sign up in the office with Ms.Kim or contact Mrs. Deason.
The representative from the Southeast Health College of Nursing & Health Sciences will be here during 6th hour on Monday, Sept. 11. 11th & 12th graders who would like to meet with him will need to sign up on the sheet outside the counselor's door by the end of Advisory on Monday.