Murray State University representative will be here during 5th hour on Tuesday, September 20. Juniors and Seniors who would like to attend should sign up on the sheet outside the counselor's office by the end of the day on September 19.
SEHealth College of Nursing and Health Sciences representative will be here during 4th hour on Tuesday, September 20. Juniors, and Seniors who would like to attend should sign up on the sheet outside the counselor's office.
The phone lines are currently down. We are in contact with AT&T trying to fix it right now.
FCA will meet on the first Wednesday of every month in Mr. Hutson's room during Advisory. The first meeting will be Wednesday, September 7.
Art Club will be meeting at 7:45 on Thursday, September 8 in Mrs. Seabaugh's room.
Any student interested in joining FBLA may sign up with Mr. Hutson. Dues are $25. Meetings will be the third Wednesday of the month during high school lunch in Mrs. Collin's room.

Beta Leadership is coming up, and we need to know who would like to come to Leadership at SEMO. There will be quest speakers and competitions. If your competition is recognized, you are going straight to NATIONALS! It is $50 per person. You can either work 2 concession stands or pay the amount. It will be September 28th and 29th. Please see Mrs. Collins to sign up. You must have permission slip signed and turned in by Sept. 12- no exceptions. Meeting for the executive board will be Tuesday September 6th at 7:30 am. Regular meeting for Beta Members will be during 4th hour Wednesday September 7th- you will be called down when CTC arrives. We have postponed the induction ceremony for later in the month. You will learn more at the meeting. Please remember to turn in dues. Letters were mailed over the summer. We will also distribute them in classes on Friday.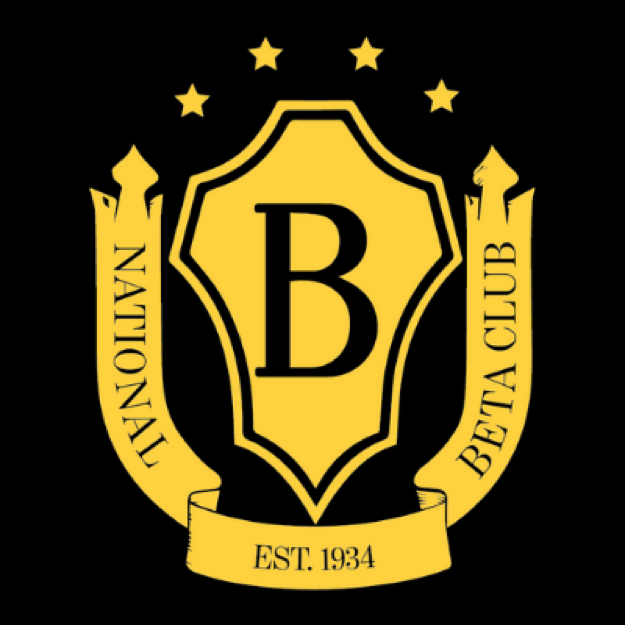 Delta FFA Members interested in becoming a Delta FFA Chapter Officer need to pick up an application from Ms. Swindell and return by Friday, Sept. 9.
​Delta FFA Chapter Advisor Alissa Swindell along with members Sadie Hornbuckle and Gwyneth Ikerman received a $500 Grant Award donation from Farm Credit Southeast Missouri Loan Officer Matt Brotherton at the Jackson office. This money will be used to help fund activities/events planned throughout the year. Thank You Farm Credit Southeast Missouri and Congratulations Delta FFA!!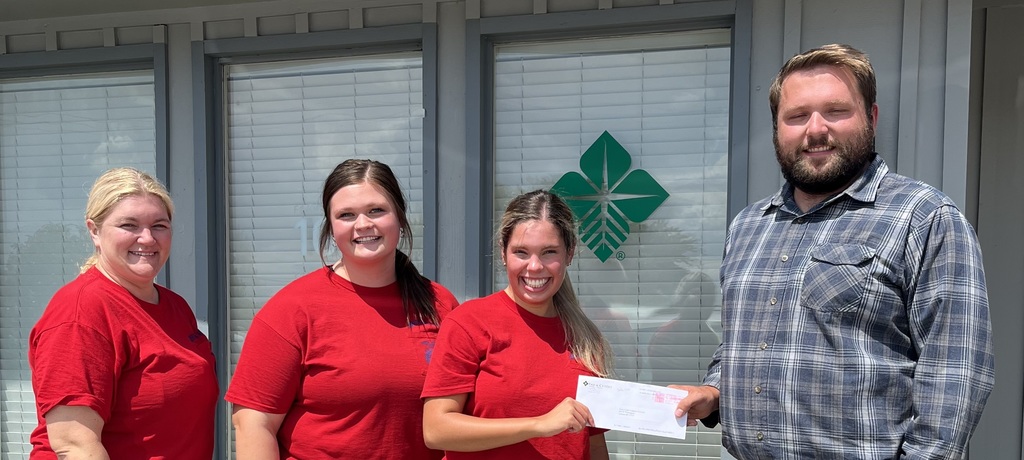 There will be a Student Council meeting on Tuesday, August 30th during 5th hour in Mr. Weber's room.
Any 9th - 12th grader interested in joining the Delta FFA Chapter needs to pay their $25 dues by Friday, Sept. 9 to Ms. Swindell. You must currently be enrolled in or have had an Ag class in order to join. Any questions, please see Ms. Swindell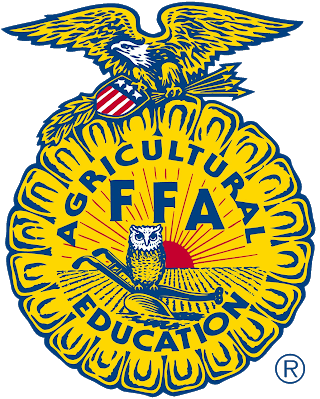 Art Club Meeting Wednesday, August 31st @ 7:45 am in the Art Room
Hi Everyone, Could each parent please fill out the survey. Please copy the link below and paste into your web browser. The survey relates to our Community School Improvement Plan. This is something required by the Department of Elementary and Secondary Education.
https://www.surveymonkey.com/r/W637XKK

All Seniors- are you ready to paint your parking spot? It costs $25. It is first come, first serve. You must have payment and drawing approved by Mrs. Collins to paint. Please stop by the school and see Mrs. Collins. Painting will begin on Friday from 9-7:30. You may NOT paint without approval from Mrs. Collins. You will have one additional time slot on Saturday from 8-10 am. You may not paint without Mrs. Collins being present. You must bring your own paint. See Mrs. Collins with any questions.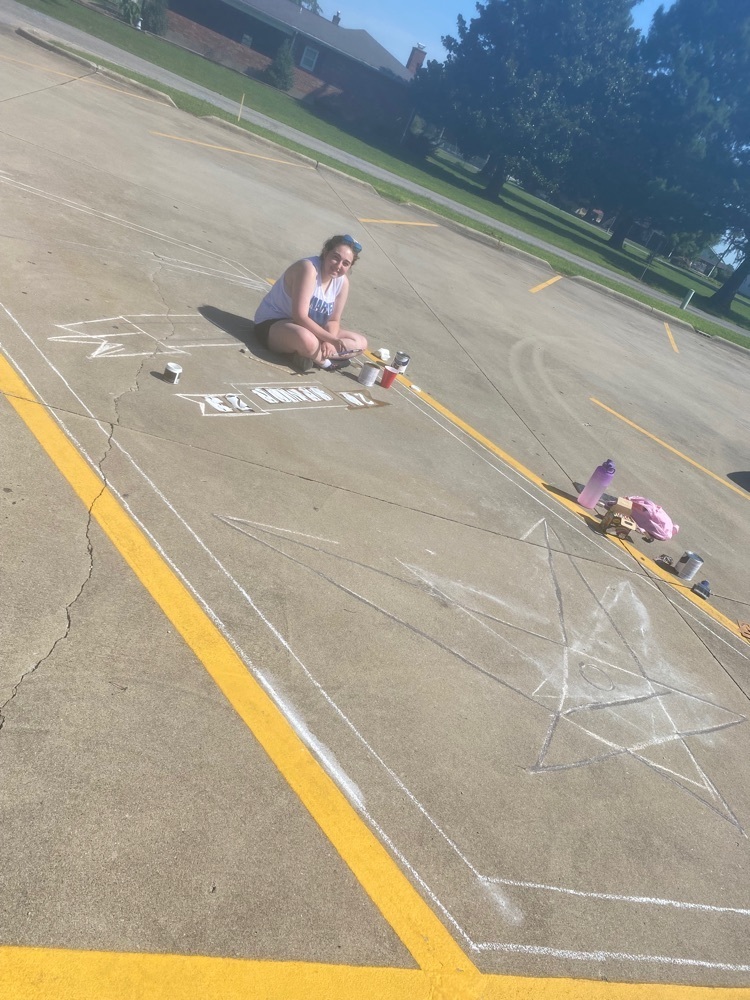 Mobile Food Pantry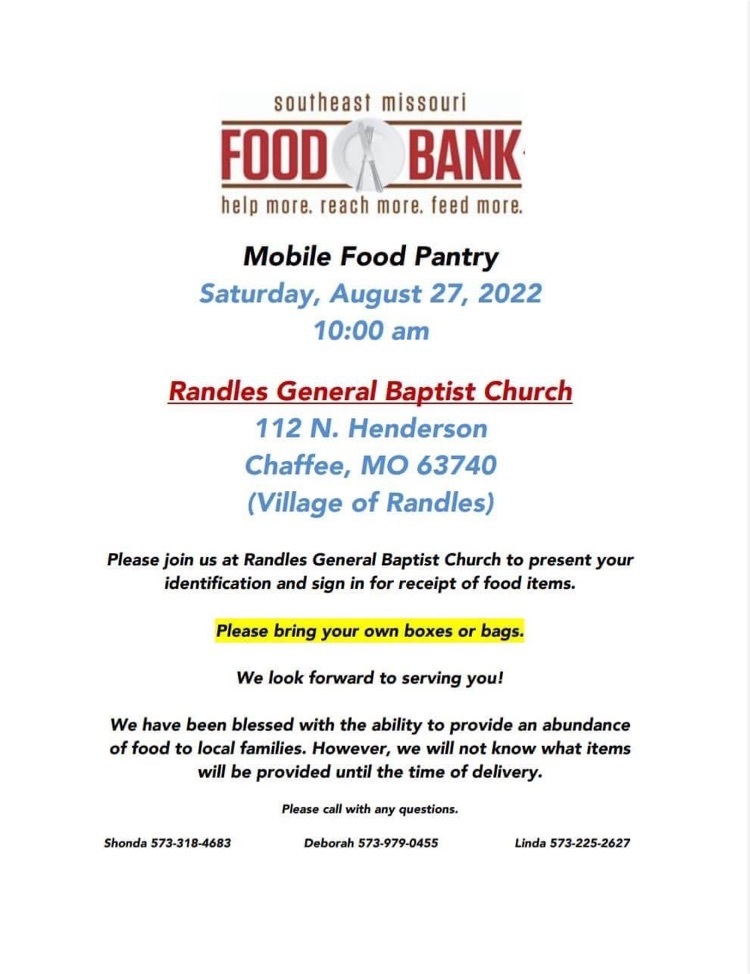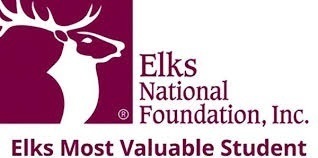 Applications opened August 9 and close November 2. See additional information at chick-fil-a.com/communityscholars .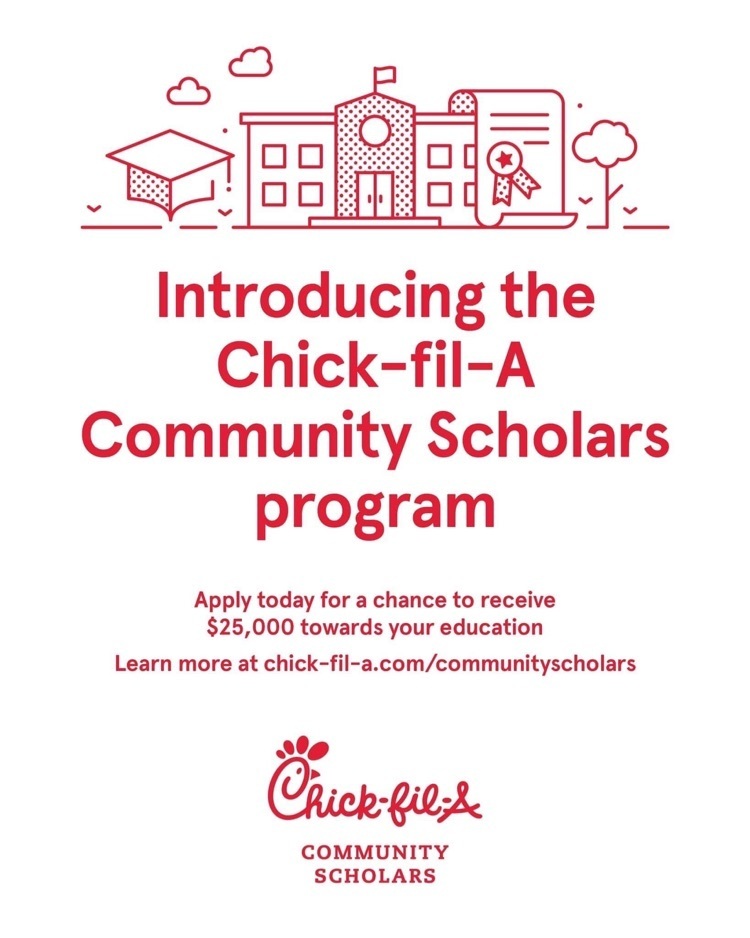 Congratulations to Delta FFA member Shane Jansen on taking 1st place in the class with his heifer Sweetpea at the SEMO Prospect Steer & Heifer Show on Saturday, Aug 6 at the SEMO Fairgrounds. Also, congratulations to future Delta FFA member Kole Nothdurft for competing at the SEMO Prospect Show! Way to Go!!!!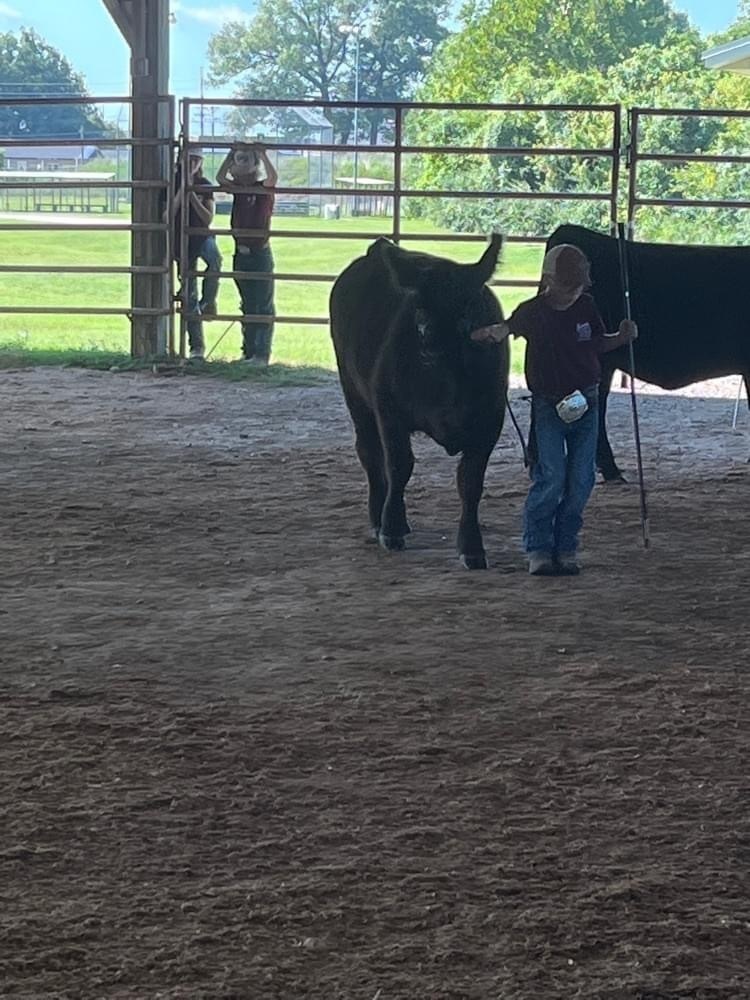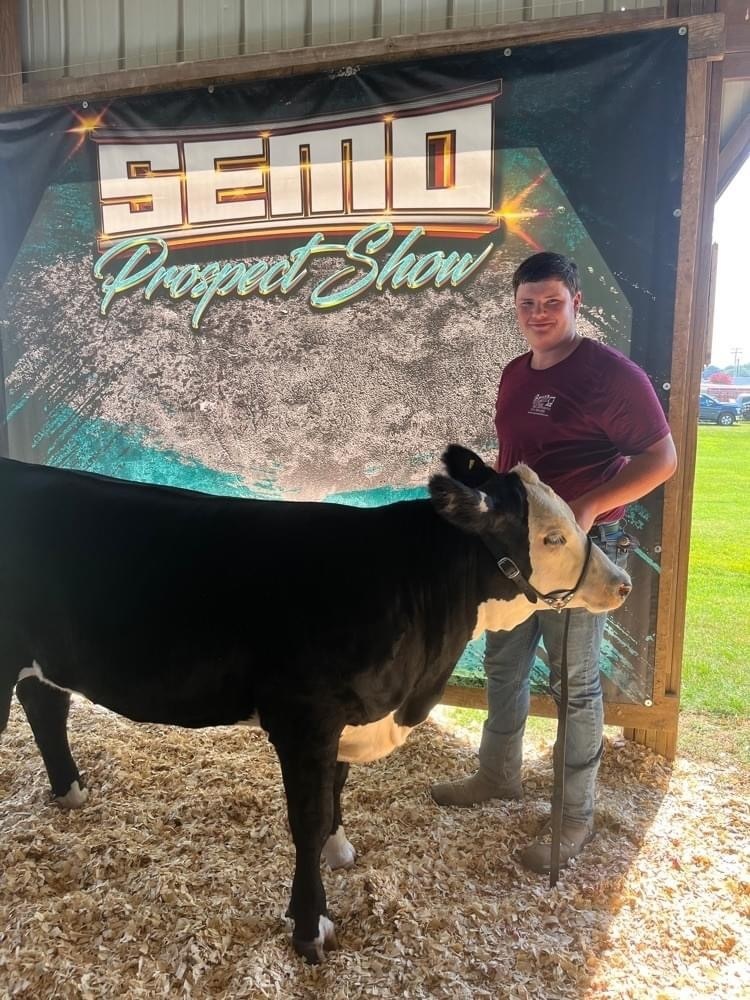 PARENTS OF STUDENTS ENTERING 8TH OR 12TH GRADE